Representing Chicago Families
At The Rogoff Law Group, P.C.,
we can help you resolve your
Family disputes are some of the most emotionally charged, difficult legal matters you can face. Whether you are ending your marriage, going through a child custody battle, or trying to modify an existing court order, our law firm can help. Representing Chicago area families since 1993, our family law attorneys have earned a reputation for helping clients achieve successful outcomes in even the most complicated cases. Let us protect your family's best interests, so you can transition into the next phase of your life.
For an experienced family law attorney who puts your best interest first, call The Rogoff Law Group P.C. at

Our Family Law Practice Areas
The Rogoff Law Group, P.C. handles all types of family law cases. Let us help you reach your goals. 
Our Des Plaines divorce lawyers will help you navigate your uncontested or contested divorce, so you can move forward to enjoy your best life. 
At The Rogoff Law Group, P.C., our child custody lawyers help ensure the right parenting plan is in place for your children to thrive.
Helping parents maintain financial stability for their children since 1993, child support lawyer  Scott D. Rogoff knows what it takes to help you win. 
Spousal maintenance attorney Scott D. Rogoff can help make sure equitable temporary, fixed-term, or permanent alimony orders are in place, so your financial future is safeguarded.
Your assets, your inheritance, and your children's rights are at stake. Prenuptial agreement lawyer Scott D. Rogoff can help ensure your finances are protected.
Why You Should Hire The Rogoff Law Group, P.C.
Although hiring a divorce lawyer isn't required to end your marriage in Illinois, having an experienced family law attorney on your side comes with significant advantages. When you hire Des Plaines divorce attorney Scott D. Rogoff to handle your case, your financial future and the best interests of your children will be prioritized. Our family law firm has the knowledge and experience to handle even the most complicated divorce cases – like high net worth divorces and those involving family owned businesses.
With your parental rights and the best interests of your children at stake, it is important to hire a child custody lawyer who puts your family's needs first. At the Rogoff Law Group, P.C. we take the time to listen to your story, understand the challenges you are facing, and help you create a parenting plan that meets your needs and those of your family members. Our child custody lawyers will guide you through the allocation of parental responsibilities and help preserve your right to enjoy parenting time with your kids.
Children in Illinois have a right to receive financial support from both parents. This enables children to maintain the standard of living they are used to, despite their parents living apart. However, child support obligations are often disputed, or even ignored by paying parents altogether. Whether you are divorcing or establishing paternity and need to obtain an initial child support award, you need to modify an existing court order, or you need help enforcing support orders for your children, our child support lawyers can help. 
Spousal Maintenance Lawyer
Is your divorce threatening to place you in financial hardship? Your financial stability is a critical component of your divorce. Alimony is not automatic, however. Without a spousal support lawyer on your side, your financial future is unprotected. Our law firm can help make sure spousal support is considered in your divorce if you're eligible. Additionally, if your ex-spouse has been ordered to pay alimony in Illinois, and he or she is falling behind on payments, or not paying at all, we can help make sure the court order is enforced, and you get paid. 
Prenuptial Agreement Lawyer
Prenuptial agreements are designed to outline what will happen to your financial accounts and property if your marriage ends. Without a prenuptial agreement in place, your assets, family heirlooms, and financial future is in jeopardy. Whether you need to create a prenup before you get married, or you want to modify your existing premarital agreement, our prenuptial agreement lawyers at Rogoff Law Group, P.C. can ensure your contract is binding, and that it is customized with your goals in mind.
For an experienced family law attorney who puts your best interest first, call The Rogoff Law Group, P.C. at
Trust Real Estate Attorney Scott D. Rogoff to Protect Your Illinois Property Investments
Real property is one of the most significant investments most people make. When mistakes are made, or there are property disputes, families in Chicagoland have a lot on the line. Whether you are investing in your family home, you're considering purchasing a vacation home, you're ready to sell and move on to the next phase in your life, or you are thinking about investing in real estate, you need legal representation to protect your rights. At The Rogoff Law Group, P.C., our Des Plaines real estate lawyers have more than 29 years of experience handling property transactions throughout Illinois. We can help you examine existing market conditions and real estate trends in the greater Chicago area, make sure the proper disclosures are provided, and ensure contracts are correct in your property transactions.
Residential Real Estate Attorney for Buyers
Are you considering purchasing your new-to-you home? Before you get caught up in the excitement of choosing your new carpet or paint color, or deciding where you'll place your furniture, reach out to our residential real estate law firm. Whether you're in the market for a single family home, town home, or condominium, real estate attorney Scott D. Rogoff can help. Our law firm will ensure you make informed decisions, make sure the correct inspections, disclosures, and contracts are complete, and prepare you for any challenges you might face in the future.
Real Estate Lawyer for Sellers
Selling real property in Cook County or one of the surrounding counties can be tricky. Without a real estate lawyer on your side, you could face liabilities that could jeopardize your financial stability. Mistakes or omissions in your transaction could cause the sale of your property to fall through. Our law firm will make sure you are in compliance with the Illinois Residential Real Property Disclosure Act. We will review any current leases, HOA restrictions, and purchase contracts. And we will help you plan and prepare for the sale of your property to reduce the risk of future complications.
Real Estate Investment Attorney
Whether you are new to investing, or you're a seasoned residential or commercial property investor, it's critical to hire a real estate investment attorney early on in the game. At The Rogoff Law Group, P.C., we offer sound legal advice to protect your wallet. Our law firm will help you navigate the complexities of purchasing investment property, identify issues that could arise in the future, and help you avoid mistakes that could compromise your investment.
For a real estate attorney you can trust to protect your best interests, call The Rogoff Law Group P.C. at: (847) 768-2194
Meet Our Real Estate and Family Law Attorney
Real estate and family law attorney Scott Rogoff has been serving the people of Chicagoland since 1993. He focuses on resolving issues relating to family law, divorce, child custody & visitation, paternity, child support, and real estate. As a skilled litigator and negotiator, Scott has achieved exemplary results on behalf of his clients. Mr. Rogoff is dedicated to making sure the people of Chicagoland, including clients in Schaumburg, Arlington Heights, Schiller Park, Des Plaines, Norridge, and Mount Prospect, Illinois, have access to practical advice and effective legal representation. As a result, he takes pride in charging affordable fees.
Call The Rogoff Law Group P.C. at (847) 768-2194 for practical advice and legal representation in Chicagoland.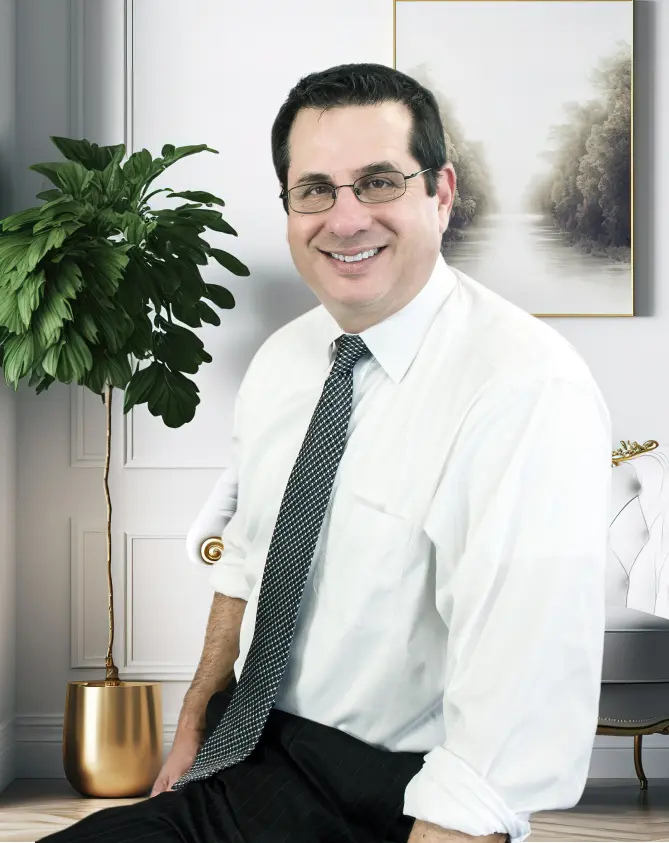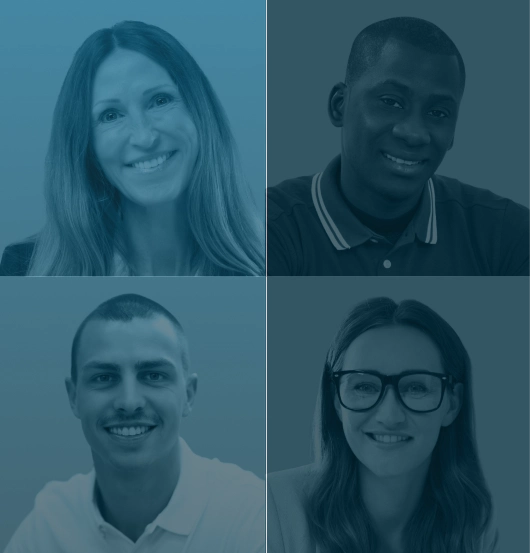 "I hired Scott Rogoff to assist me with my divorce and after we met I knew I had hired the best attorney for the job. Scott always responded quickly to my phone calls and had a lot of experience. He was reasonably priced and fair. Thanks Scott for helping me get the outcome I was hoping for!"
"Scott is an amazing attorney. Extremely thorough and made my closing go very smooth! I didn't have to worry about anything because Scott had all of his i's dotted and T's crossed! I would refer him to anybody! Thanks for the help Scott, you made what normally would be a stressful situation easy as can be!"
"Scott makes the divorce process very clear and understanding. He is a compassionate person and tries to make it as easy and fair as possible for both parties. He is upfront about his cost and was the most reasonably priced attorney I interviewed out if the five that I considered. Scott was extremely helpful to me and my situation and I would absolutely recommend him to others. Just reach out to him for a consult to see what he would have in mind for your situation. He will work with you in person, remotely over the phone or zoom, or a combination of both – whatever works best for you."
"I have seen very few transactions go as wrong as ours did in my experience in real estate. The home was recorded with the county incorrectly, the CC&R's were wrong, there were countless required repairs and contractual errors/breeches and all were handled swiftly and expertly. Scott continued to respond promptly and professionally long after closing and long after the check had cleared in this nightmare home buying experience never charging an additional dollar above the original quote. The one bright spot in the transaction was Scott and I will gladly share his contact information with all looking to execute real estate dealings in the Chicagoland area."
"I am so happy that I trusted Mr. Rogoff to handle my divorce case. His help with my case has changed my life and I cannot thank him enough. After our initial consultation, I was extremely impressed with how quickly he started working on my case and got things done. You can easily tell how much pride he takes in his work with how efficiently he works and communicates with his clients. He took a 5 year drawn out seperation and got my case taken care of in two months after hiring him! If you are in need of representation, you need to hire him. His experience and dedication to his clients is, in my opinion, unmatched. Seriously, do not waste time with anyone else. Mr. Rogoff made my legal experience completely painless and stress free. And again, I cannot thank him enough."
"Scott Rogoff has assisted me in the last three home sale/purchase i have conducted. He has done an excellent job looking out for my interest."
Recent Posts About Real Estate and Family Law Matters in Illinois
Finding hidden assets in divorce often involves your own research and professional expertise, such as that of a forensic accountant. Often, the first step involves one spouse noticing changes in spending patterns or even looking at tax returns and inadvertently discovering previously unknown sources of income.
Whether divorce mediation vs. arbitration in Chicago is better for you depends on the level of conflict, the amount of control you want over the outcome, and the degree of finality you desire. Mediation could be a good path if you can communicate reasonably well and cooperatively with your spouse.
One of the first steps in creating an Illinois parenting plan for Chicago or Des Plaines is to gather relevant information about your children, such as their school schedules, extracurricular activities, and other needs. This information helps you, your lawyer, and your ex create a plan that is in the children's best interests.