Chicagoland Real Estate Lawyer
Representing Buyers, Sellers, and Investors in Chicago and the Surrounding Communities
The Rogoff Law Group, P.C. has been helping Chicagoland buyers, sellers, and real estate investors make their dreams a reality since 1993. We provide legal representation and honest real estate advice to home buyers, sellers, and investors throughout Chicagoland, including clients in Schaumburg, Arlington Heights, Schiller Park, Des Plaines, Norridge, and Mount Prospect, Illinois. Whether you're a first-time home buyer, you're transitioning to a larger or smaller home, or you're an investor with multiple real estate purchases under your belt, buying or selling real estate is never easy. Let real estate lawyer Scott Rogoff help ensure your move goes smoothly. 
Illinois real estate lawyer Scott D. Rogoff helps you make your next move.
Contact Rogoff Law Office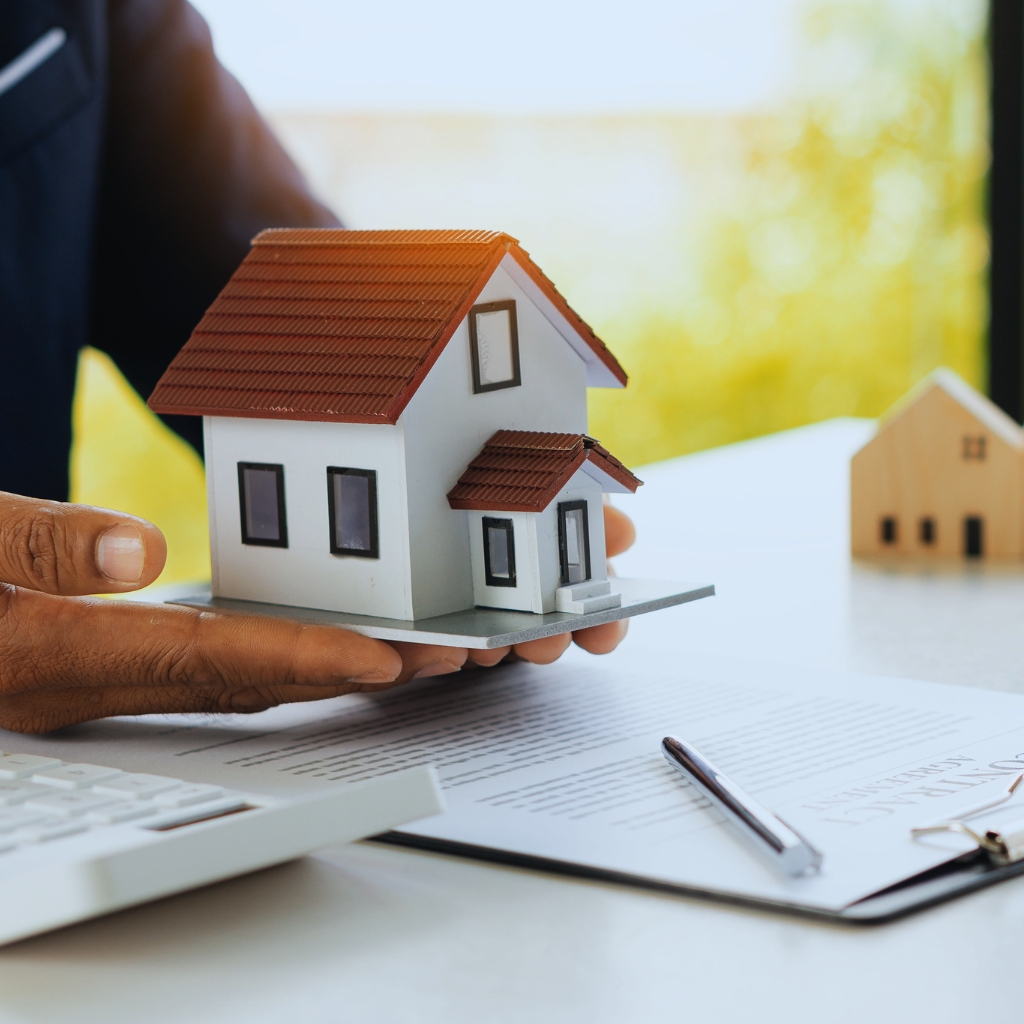 What Does a Real Estate Lawyer Do?
Real estate attorneys in Illinois handle legal matters related to real property. Their legal services typically involve the sale and purchase of single-family homes, condos and town homes, multi-unit buildings, land, and commercial real estate. Real estate lawyers also help resolve disputes that arise during and after real estate transactions. 
While real estate agents also help buyers and sellers with real estate transactions, they cannot provide legal advice or represent their clients in court. Real estate lawyers, on the other hand, will advise you when you're facing difficult decisions regarding the sale or purchase of real property, handle the legal responsibilities of your transaction, and represent you in court should the need arise.
Illinois real estate lawyer Scott Rogoff helps buyers, sellers, and investors with:
The acquisition or sale of real estate.

Easements and property line issues.

Landlord/tenant disputes.

Real estate litigation.
Why Hire a Real Estate Lawyer?
Illinois law does not require you to hire a real estate lawyer when you are buying or selling a home or vacation property. With such a large investment and so many unforeseen issues that can arise, hiring an attorney just makes sense. Your lawyer will help ensure your transaction is fair, your rights are protected, and you are prepared for any bumps that appear in the road to closing your real estate transaction. Just some of the benefits of hiring a real estate lawyer in Illinois include:
Buying or selling a home is one of the largest financial transactions you will make. Real estate lawyer Scott Rogoff is familiar with the ever-changing housing market and real estate trends in Chicago and the neighboring communities. Our law firm can help you evaluate real estate conditions, repair or replacement expenses, and financing options to ensure that the deal you're making in Schaumburg, Arlington Heights, Schiller Park, Des Plaines, or one of the surrounding areas is fair to you. 
Real estate contracts are filled with crucial information, contingencies, and complicated language. As such, it's easy for mistakes to be made and critical details to fall through the cracks. Unfortunately, you usually only have five business days for your real estate attorney to review your contract and modify its terms. Working with real estate lawyer Scott Rogoff from the beginning can help ensure possible issues are identified and addressed, reducing your risk of expensive litigation down the road.
After reviewing the contract, your real estate attorney may suggest modifications to make sure your interests are protected. These modifications might include provisions that involve property inspection, appraisal, warranties, repairs, a survey, or other aspects that could impact your investment. The other party has the right to agree, disagree, propose additional modifications, or even walk away from the transaction. Your lawyer can negotiate with the other side to make sure your transaction goes smoothly. 
Complicated Real Estate Transactions
If you are dealing with a more complicated type of real estate transaction, like a short sale, a tenant occupied property, or lot line challenges, working with a real estate lawyer in Illinois is critical. Your attorney will help you understand your legal options, overcoming the challenges that could interfere with the transfer of your property. 
Although your real estate lawyer will attempt to resolve disputes out of court, doing so is not always possible. If your dispute escalates and is unable to be resolved through negotiation, litigation may be necessary.  The Rogoff Law Group, P.C. brings a wealth of experience to the table to make sure your interests are protected. 
Understanding the Illinois Residential Real Property Disclosure Act
The Illinois Residential Real Property Disclosure Act was enacted in 1998 to protect buyers in the state from issues involving property conditions. The Act requires sellers to disclose known details about the safety and quality of their property. In addition to the sale of residential real estate, the Act also covers lease options and contract for deed arrangements. New construction that has not been occupied, commercial properties, deed in lieu of foreclosure, and transfers or sales due to bankruptcy, divorce, or probate are not covered. Under the Act, sellers must disclose known issues involving: 
Fires

Asbestos, Radon, and Lead

Foundations
HVAC systems

Drinking water

Infestations
Methamphetamine contamination

Property disputes
Post-Closing Issues that Might Trigger the Act
Under the Act, sellers must disclose current issues that affect the property. If the seller believes that the issues were adequately repaired and no longer exist, they do not need to disclose them. However, providing a list of previous problems and the corrective actions that were taken can help sellers avoid liability issues in the future. 
All too often, buyers are presented with disclosures that fail to mention property condition problems or minimize the issues that exist. Problems soon start to surface, triggering the Illinois Residential Real Property Disclosure Act. Issues may include, but are not limited to:
Flooded basements and drainage problems.

Foundation problems, like shifting or settling.

Heating or cooling problems.

Damage from infestations.

Evidence of contamination. 
These property condition issues can cause significant property damage, deplete the value of your investment, and even cause you or your family members to become ill.  
Filing a Lawsuit for Violations of the Act
As a buyer who has been impacted by a seller's violation of the Act, your best remedy is typically going to be to contact a real estate lawyer and file a lawsuit against the seller. In some cases, buyers can request that the seller buy back the property. You may also be able to sue the seller for various types of damages. 
While repairing some types of property issues is fairly inexpensive, others can cause extensive problems and substantial amounts of damage. If the seller violated the Act, you may be able to sue for: 
The repair or replacement of the property.

Damaged personal property.

Legal fees and court costs.
Our Family Law Practice Areas
Call The Rogoff Law Group, P.C. to fight for your parenting rights in Illinois today. (847) 768-2194 or
If you are involved in a real property dispute in Schaumburg, Arlington Heights, Schiller Park, Des Plaines, Mount Prospect, or one of the surrounding areas, you need to get an experienced real estate attorney on your side right away. In many cases, simply involving a real estate lawyer in your case can be enough to cause the other party to resolve the issue at hand. Other times, it takes extensive investigation, case preparation, and litigation in court to achieve success. At The Rogoff Law Group, P.C., we litigate real estate matters involving:
Breach of contract

Illinois Residential Real Property Disclosure Act

Boundary disputes

Title defect claims

Property rights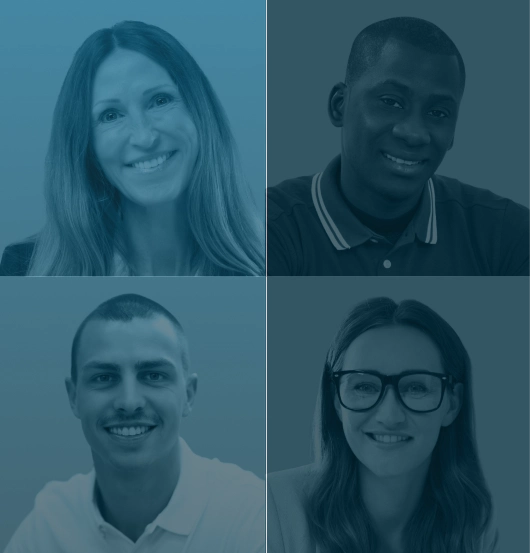 "Scott is an amazing attorney. Extremely thorough and made my closing go very smooth! I didn't have to worry about anything because Scott had all of his i's dotted and T's crossed! I would refer him to anybody! Thanks for the help Scott, you made what normally would be a stressful situation easy as can be!"
"I have seen very few transactions go as wrong as ours did in my experience in real estate. The home was recorded with the county incorrectly, the CC&R's were wrong, there were countless required repairs and contractual errors/breeches and all were handled swiftly and expertly. Scott continued to respond promptly and professionally long after closing and long after the check had cleared in this nightmare home buying experience never charging an additional dollar above the original quote. The one bright spot in the transaction was Scott and I will gladly share his contact information with all looking to execute real estate dealings in the Chicagoland area."
"Scott Rogoff has assisted me in the last three home sale/purchase i have conducted. He has done an excellent job looking out for my interest."
FAQs About Real Estate Law in Illinois
What happens if the seller backs out of the sale of a home?
Unless the seller has legal grounds to terminate the contract, he or she can expect a variety of consequences for backing out of the sale of a home once the purchase agreement has been signed. The buyer can force the seller to complete the transaction, the buyer can sue the seller for the loss of the home and any legal fees incurred, the buyer can place a lien on the home that prevents the seller from selling to someone else, or the seller can be sued by the real estate agent. Even if nobody sues the seller, he or she will need to refund the buyer's earnest money.
In real estate transactions, a deed is a legal document that grants the holder ownership of the property in question. It contains a description of the property, including the legal description and property lines. The document transfers ownership of the property from the seller to the buyer.. 
A short sale is the sale of real estate for less than the amount owed on the current mortgage. Short sales are sometimes considered when homes are worth less than the amount financed and homeowners need to sell. Short sales frequently help financially distressed homeowners avoid foreclosure. 
Learn More About Real Estate Law in Chicago and the Surrounding Communities