Des Plaines Child Custody Lawyer
Helping Families Resolve Parenting Time and Parental Responsibility Disputes in Illinois
At The Rogoff Law Group, P.C. we empathize with the difficulty you face in the wake of your divorce. As emotions run high, your priorities are your parental rights and the best interests of your children. Our law firm offers skilled legal representation with compassion and sensitivity during this difficult time. As a Des Plaines child custody lawyer, Scott D. Rogoff has experience litigating parenting time and parental responsibility disputes throughout Illinois since 1993. Our family law firm provides legal services to the people of Schaumburg, Arlington Heights, Schiller Park, Des Plaines, Norridge, and Mount Prospect, Illinois.
We believe in making sure your children's best interests are protected, the facilitation of meaningful relationships with both parents when possible, the allocation of fair child support, and the protection of mothers' and fathers' rights.
Call The Rogoff Law Group, P.C. to fight for your parenting rights in Illinois today.
Contact Rogoff Law Office
Should You Hire a Child Custody Lawyer?
As you approach the conclusion of your divorce, you may be left with significant decisions regarding child custody. Together with your ex-spouse, you may be able to draft a parenting plan with the help of a mediator or family law attorney. If negotiations fail, however, you may be forced to place the decision-making power in the hands of the court. When this happens, you need an aggressive child custody lawyer that will fight for your rights and the best interests of your children. If your current custody order is no longer in your child's best interest, a child custody lawyer can help you renegotiate a previous agreement to represent the current circumstances.
A child custody attorney with The Rogoff Law Group, P.C. can help you navigate difficult decisions, such as:
Parenting time allocations

Decision-making power

Grandparent visitation arrangements
Creating a Parenting Plan in Illinois
Parenting responsibilities can be allocated through a legal judgment or through the drafting of an approved parenting plan. When the parties agree to draft a parenting plan, they will work with a family law attorney or mediator to make decisions regarding parenting time and legal decision-making power. 
Factors to consider when drafting your parenting plan include:
Parenting Time Arrangements
Together with the other parent, you will need to determine with whom the child will reside, and how visitation will be handled. The division of holidays, weekends, and special events will need to be considered.
The Division of Decision-Making Power
You will need to decide how life-impacting or upbringing-based decisions will be made with regard to your child. This includes medical decisions, as well as decisions about religion, education, technology exposure, how discipline is handled, and involvement in extracurricular activities.
Where the Child Will Attend School or Church
The school the child will attend will likely be based on where the child lives. Additionally, you will need to come to an agreement regarding spiritual beliefs and exposure to religion. This includes what denominations the child practices, as well as where he or she will practice.
Involvement with Other Family Members
Your child's involvement with other family members needs to be agreed upon, with respect for the best interest of the child. Generally, disrupting existing relationships is not recommended, unless they do not contribute to the well-being of the child. You need to be on the same page about involvement with stepparents, as well as exposure to a parent's romantic partners. Grandparent visitation should also be considered.
What Are the Types of Child Custody in Illinois?
Illinois no longer awards "custody." Instead, the courts allocate parenting responsibilities in a fashion similar to how custody was previously handled. This is often still referred to as a "custody arrangement." 

There are two types of custody, or parental responsibilities, to consider when drafting a parenting plan in Illinois. The first is physical custody. Physical custody refers to where the child resides or spends his or her time, for what duration, and when. The second type is legal custody. Legal custody represents the decision-making power each parent holds over important factors in a child's life. This can include medical decisions, education-based decisions, decisions regarding religion, and any other areas of significance regarding a child's upbringing. 

Illinois courts no longer use the language "joint" and "sole" custody. However, when allocating parenting responsibilities, they may follow the same general divisions. These include:
Allocation of parenting responsibilities (physical or legal) entirely to one party.

A split allocation of parenting responsibilities between the two parties. This can be represented as a 50/50 split, or a more weighted arrangement with a primary parent selected.

Supervised parenting time enforced on one party in cases where he or she is unfit to care for the child, but the continuance of a relationship is still in the child's best interest.

A combination of the above arrangements in respect to decision-making power and parenting time.
Physical Custody Arrangements
The term "physical custody" is synonymous with the more modern term "parenting time." Parenting time allocations are determined based on the best interests of the child. They are decided upon through a judgment made by the court, or a parenting plan drafted by the parents. 

Parenting time allocations may vary based on the circumstances of each party. However, they generally align with the following templates:
The entirety of parenting time is allocated to one parent. The child resides with this parent and does not have any assigned visitation with the other parent.
Parenting time is split between the two parties, with one parent specified as a "primary." The primary parent holds a majority of the parenting time with the child, and the noncustodial parent may alternate weekends, holidays, or other specified times. Generally, under this arrangement, the noncustodial parent will pay child support.
Parenting time is split between the two parties equally.
Parenting time is supervised for a parent who is determined to be unfit to meet the needs of the child's care.
In Illinois, parenting time allocations are made with regard to the best interests of the child, each parent's living arrangements, employment obligations, and financial responsibilities. Additionally, a child or parent's wishes, as well as the relationship between each parent and child, will be considered.
Legal custody is interchangeable with a parent's decision-making power. Each parent's involvement with the child, his or her mental capacity, and the parenting plan in place may be considered when allocating decision-making power. 

Similar to parenting time, legal decision-making responsibilities can be split in different ways. One parent may be awarded full decision-making authority if the other party is unfit to make decisions or is uninvolved in the child's life. Additionally, the parties may share decision-making responsibilities. Decisions that are considered matters of legal custody include:
Medical decisions, such as vaccination status, decisions about medical procedures or treatments, and medication-based decisions.
Decisions about education, such as which school the child attends, what extracurriculars he or she will participate in, and how interactions with the school will be handled.
Religion-based decisions, such as what denomination(s) a child will explore or follow, how often he or she will attend religion-based activities, and where he or she will attend.
Our Family Law Practice Areas
Call The Rogoff Law Group, P.C. to fight for your parenting rights in Illinois today. (847) 768-2194 or
How Is Child Custody Determined in Illinois?
Parenting responsibility determinations are made based on the best interests of the child or children involved. Generally, the courts will favor an arrangement that facilitates a continued relationship with both parents. The division of parenting time, decision-making power, and the allocation of child support will depend on each party's income, employment conditions, and resources. To determine what is in the best interests of the child, the courts will review each party's living situation, the child's present and predicted adjustment to home life and school, whether a parent will interfere with the child's relationship with the other party, and whether a parent is determined to be unfit by the court's standard. 
For a party to be determined unfit by the courts, he or she must be unable to care for the child's basic needs or provide a safe living environment. Some circumstances that can cause a parent to be deemed unfit include abuse, neglect, or abandonment of the child, substance abuse, conviction of a crime that proves depravity, lack of concern for the child's welfare, and mental illness or incapacitation.
In some cases, the parents will have the opportunity to determine custody amongst themselves with the help of a mediator. When this fails, the courts will facilitate the determination of custody. The wishes of each parent, and those of the children involved, will be considered, as well as the opinions of third-party experts. However, the ultimate decision will be based on the child's well-being.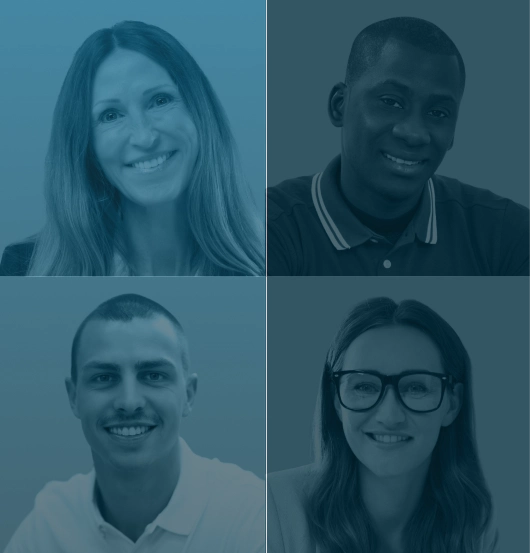 "I hired Scott Rogoff to assist me with my divorce and after we met I knew I had hired the best attorney for the job. Scott always responded quickly to my phone calls and had a lot of experience. He was reasonably priced and fair. Thanks Scott for helping me get the outcome I was hoping for!"
"Scott makes the divorce process very clear and understanding. He is a compassionate person and tries to make it as easy and fair as possible for both parties. He is upfront about his cost and was the most reasonably priced attorney I interviewed out if the five that I considered. Scott was extremely helpful to me and my situation and I would absolutely recommend him to others. Just reach out to him for a consult to see what he would have in mind for your situation. He will work with you in person, remotely over the phone or zoom, or a combination of both – whatever works best for you."
"I am so happy that I trusted Mr. Rogoff to handle my divorce case. His help with my case has changed my life and I cannot thank him enough. After our initial consultation, I was extremely impressed with how quickly he started working on my case and got things done. You can easily tell how much pride he takes in his work with how efficiently he works and communicates with his clients. He took a 5 year drawn out seperation and got my case taken care of in two months after hiring him! If you are in need of representation, you need to hire him. His experience and dedication to his clients is, in my opinion, unmatched. Seriously, do not waste time with anyone else. Mr. Rogoff made my legal experience completely painless and stress free. And again, I cannot thank him enough."
FAQs About Child Custody in Illinois
How much does a custody lawyer cost in Illinois?
The attorney you choose, the type of dispute needing resolution, and the need for third-party experts will determine the cost for a child custody lawyer. Within the dispute, each side will usually pay his or her own attorney fees. These fees can range between one to several thousand dollars. In cases where determinations are less complicated, costs are substantially lower than those involving conflict.
What is considered an unfit parent in Illinois?
In Illinois, a parent is considered unfit when he or she is incapable of providing a safe environment or caring for a child's basic needs. Proving a parent is unfit requires a high burden of proof to be met by the other party. Instances where a parent may be considered unfit include cases of abuse, abandonment, neglect, cruelty to the child, substance abuse, failure to provide a safe environment, continued lack of concern for the child's welfare, conviction of crimes proving "depravity," and mental impairment or incapacitation.
How do I get full custody of my child in Chicago?
The courts will make a child custody determination that supports the best interest of the child. Generally, the courts consider an arrangement to facilitate the best interest of the child when it incorporates a consistent relationship with both parents. However, if one party is deemed unfit under Illinois law, a sole custody determination in favor of the other parent may support the best interest of the child. To prove that the other parent is unfit and fight for full custody, contact a Chicago child custody lawyer to represent your case. 
Learn More About Child Custody in Chicago