Des Plaines Divorce Lawyer
Helping You Move Forward to the Next Phase of Your Life
You have come to a crossroads in your life, and you've decided to divorce. In the coming months, you'll face decisions and obstacles that pertain to your finances, your children, and life as you know it. You have some difficult choices to make, and you have important steps to take. You're going to need sound legal advice and attorney representation along the way. Des Plaines divorce lawyer Scott D. Rogoff is here to guide you on your journey to the next phase in your life.
With over 29 years of experience helping divorcing spouses achieve successful outcomes when their marriages end, The Rogoff Law Group, P.C. has earned a reputation for excellence in Chicagoland. Whether you are filing for an uncontested divorce in Des Plaines, your dissolution is contested in Mount Prospect, or you're dealing with a high net worth divorce in Schaumburg, Scott has the knowledge and skill to ensure your goals are met. 
Contact Rogoff Law Office
At The Rogoff Law Group, P.C.,
Our divorce lawyers will guide you on your path to
Whether your marriage has been troubled for quite some time, or your upcoming divorce was unexpected, you're currently facing some of the most stressful times of your life. Your family unit will soon be altered, your financial situation will likely change, and you may be starting to feel like your world has turned upside down. The metamorphosis you're preparing to experience, however, brings the opportunity for new beginnings in virtually every aspect of your life. Let the divorce lawyers at our law firm help ensure your chance for a happier life is not jeopardized.
For an Illinois divorce lawyer who puts your best interests first, call The Rogoff Law Group, P.C. at
Divorce Lawyer Scott Rogoff Helps You Understand Your Options When Your Marriage Ends in Illinois
Your marriage is ending, and you and your spouse are ready to move on, but you're not sure where to begin. You have seen the advertisements for fast online divorces on the internet. You've driven past fancy billboards that advertise low-cost divorce in and around Chicago. Maybe you have even watched TV commercials or listened to radio ads where divorce lawyers promise to help you win against your soon-to-be ex-spouse in court. With so many options, it's difficult to determine the best way to get a divorce, and how to find the best divorce lawyer to handle your case. 
When making such an important decision that could impact the rest of your life, remember – all divorce lawyers in Illinois are not equal, and the divorce options in Illinois will deliver varying results. 
When you contact divorce lawyer Scott Rogoff, he will sit down with you and listen to your story. He will consider your unique situation, what's at stake, and the obstacles you might face. This way, he can help you evaluate the options available to help you end your marriage. Regardless of the method you choose, or the challenges you face, we offer the strategies you need to achieve success.
Mediation and Negotiation to Minimize Conflict in Your Divorce
Resolving disputes in your divorce can be stressful, time-consuming, and expensive. Conflict can take a heavy toll on your bank account, your ability to perform your job, your physical and mental health, and the emotional wellbeing of your children. Fortunately, dissolving your marriage doesn't have to be this way. Divorce lawyer Scott Rogoff incorporates mediation and negotiation techniques that are designed to help you and your soon-to-be ex find solutions you both can live with. These strategies expedite your divorce, protecting your financial interests and your family's wellbeing.
Child Custody Solutions That Work for Your Family
If you and your spouse have children together, parenting time and the allocation of parental responsibilities are likely to be at the forefront of your mind. Unfortunately, when one parent's idea of what is best for the kids is different from the ideas of the other parent, emotions tend to run high and litigation is common. Even when parents agree on child custody decisions, Illinois courts require that a parenting plan and child support arrangements be in place before a divorce is finalized. Divorce lawyer Scott Rogoff can help you create a parenting plan and child support arrangements that work for your family, putting the needs and best interests of your children first.
An uncontested divorce is usually faster and less expensive than a contested divorce because conflict resolution and courtroom litigation are not required. This type of divorce is best suited for couples who agree on the critical aspects of their divorce, like property and debt division, child custody and support, and spousal maintenance. Although some couples are tempted to file for a divorce online when the end of their marriage is amicable, doing so is not in your best interest. Even when you agree on the terms of your divorce, you need legal representation to ensure your rights are protected. Divorce lawyer Scott Rogoff offers affordable legal advice and representation to help you navigate your uncontested divorce.
When topics like parenting time, parental responsibilities, child support, and property division are in the spotlight, it's not uncommon for divorcing spouses to disagree. While mediation can be effective at helping couples resolve disputes, high conflict divorces often resolve in the courtroom. If you and your soon-to-be ex disagree on the terms of your divorce, and mediation isn't helping you move forward, trial may be inevitable. With so much on the line, the last thing you need is to find yourself facing off with an experienced divorce attorney, fighting for your rights in front of the judge. To improve your chances of a successful outcome, you need Des Plaines divorce lawyer Scott Rogoff on your side.
Do you own a business? Do you have high-value property or heirlooms? Is your financial worth impressive? If your marriage is ending, everything you've worked for is at stake. You need to hire a high net worth divorce lawyer right away. At The Rogoff Law Group, P.C., our team will identify the assets that are affected by your divorce, and we'll make sure they are properly valued. We will help ensure that marital and premarital property are classified correctly and divided appropriately, so you don't have to give up what is rightfully yours.
What Are the Grounds for Divorce in Illinois?
Illinois is considered a "no-fault" state. As such, neither spouse has to be determined to have caused the breakdown of your marriage for you to be able to divorce. Most people get divorced under the grounds of "irreconcilable differences", which basically means that their marriage has simply broken down and is beyond repair. The courts will not consider whether either spouse's infidelity or other bad acts caused your marriage to end.
To demonstrate irreconcilable differences, you can show that you and your spouse lived separate and apart for at least six months before the judgment. This does not necessarily mean that you have to have lived under separate roofs, however. If you and your spouse have lived in the same household for the past few months, you may just need to demonstrate that your living conditions were not for marital purposes.
If you have not lived separate and apart from your spouse for six months or more, you can still get divorced in Illinois. You'll both need to state in your complaint that your divorce is irretrievably broken.
What Challenges Are You Facing in Your Illinois Divorce?
With nearly three decades and countless divorce cases behind him, Illinois divorce lawyer Scott Rogoff has the experience and skill needed to foresee, and effectively overcome, the curveballs and challenges that arise in even the most complicated family law cases. Our Des Plaines law office frequently represents clients throughout Chicagoland, including families in Schaumburg, Arlington Heights, Schiller Park, Norridge, and Mount Prospect, Illinois who are facing issues involving:
Representing Chicago Families
Domestic Violence and Orders of Protection
If you are a victim of domestic violence, the time to hire divorce attorney Scott Rogoff is now. Your divorce is likely to be emotionally charged, and your safety may be in jeopardy. Our legal team can help you access resources to make sure you're protected, and your children stay safe, as your case progresses through the legal system. We may also be able to help you obtain Orders of Protection. 

Orders of Protection can help you stay safe in a variety of ways. These orders can prohibit the alleged abuser from:
Threatening, harassing, physically or emotionally abusing, or intimidating you.
Occupying a shared residence
Visiting your work, school, or other specified location
Taking your child out of state or hiding your child from you
Additionally, orders of protection may help you get temporary custody of your children, require your alleged abuser to attend counseling, give you rights to a vehicle or home, require your spouse to turn over weapons, and more.
In Illinois, there are three types of Orders of Protection ordered by the Court.
If you or your ex-spouse have experienced a significant change in circumstance after your divorce was finalized, you may need to petition for a modification of your decree. The need for modification of divorce judgments may be due to substantial increases or decreases in income that can impact child support or spousal maintenance, conditions that jeopardize the best interests of your children, or even marriage to a new partner. Without proof that a substantial change in circumstances exists, the courts may not approve a modification.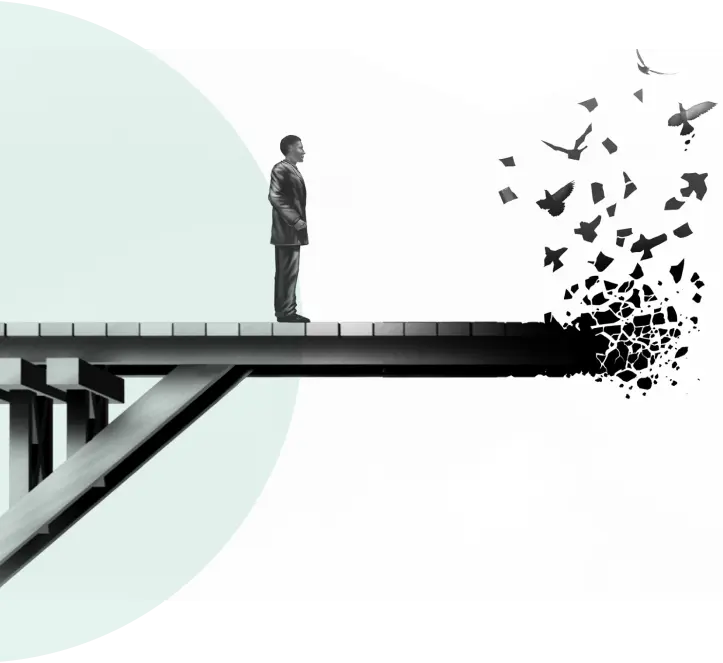 Whether you need a modification of child support, spousal maintenance, parenting time, or the allocation of parental responsibilities in Illinois, divorce attorney


Scott Rogoff can help.
The old phrase "what's mine is yours and what's yours is mine" may have sounded good when you got married, but now that you're divorcing, those words have a different ring to them. Without an experienced divorce lawyer like Scott Rogoff on your side, you could stand to lose your home, your vehicles, your savings, and even your business to your soon-to-be ex.

In Illinois divorce cases, the couple's property is not just split down the middle. Instead, the equitable distribution of marital property is accomplished. The judge will consider various factors pertaining to your marital property when determining what is fair. These include, but are not limited to:
The duration of your marriage.
Whether one spouse will be receiving spousal maintenance.
Each spouse's employability, occupation, and financial circumstance.
The value of your assets and the weight of your debts.
Child custody arrangements.
Since not all property is considered "marital property" in Illinois, the judge will also consider the type of property each of you have, and when and how it was obtained. Divorce lawyer Scott Rogoff will review your unique situation, the types of property you have, and any prenuptial agreements, to help you determine what to ask for in your divorce.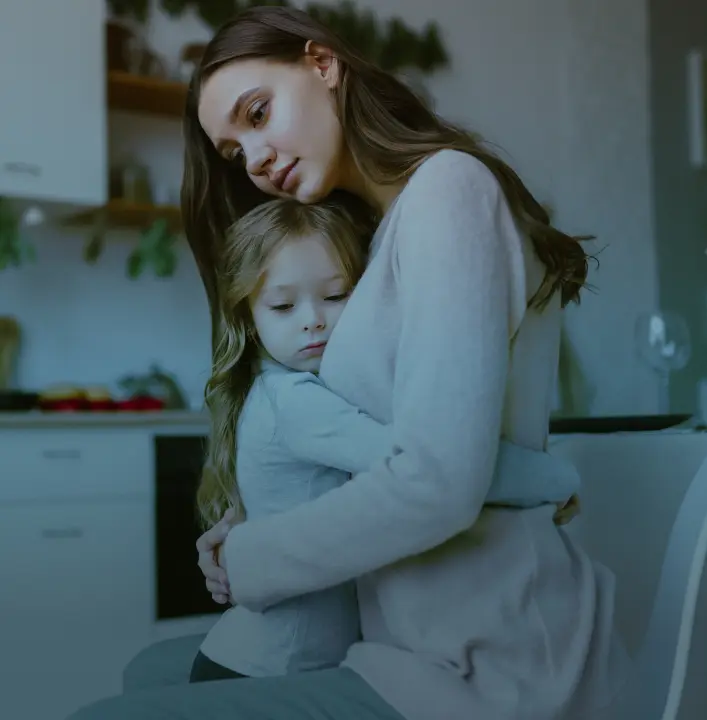 Child Support and Spousal Maintenance
Child support and spousal maintenance are often tense subjects when couples divorce. Although Illinois typically uses statuary formulas for determining payment amounts, various factors can influence the court to deviate from the state's guidelines.
If the court determines that the statuary formulas are not fair, the judge can order alternative amounts to be paid. Likewise, if a divorcing couple feels that the guidelines won't work for their situation, their divorce lawyers can help them negotiate other amounts or an alternative plan. Most of the time, the courts will approve alternative arrangements as long as the couple agrees, and the judge decides they are fair.
Alternatives to Traditional Alimony
While the most common type of spousal support involves monthly payments from one spouse to the other, that's not the only way alimony can be handled in Illinois. Sometimes, spouses choose:
Alimony buyouts.
Equitable property distributions in trade.
Lump sum payment.
Deviation from Statutory Child Support Guidelines
When families have unique financial circumstances, children with special needs, or other exceptional situations, the courts may determine that the Illinois child support guidelines are not appropriate. It is generally rare for Illinois courts to deviate from the statutory child support guidelines. Exceptions may include:
Child disability or health concerns.
Extraordinarily high parental income.
Voluntary unemployment or underemployment.
FAQs About Divorce in Illinois
How Long Does it Take to Complete a Divorce in Illinois?
Finalizing a divorce in Illinois generally takes between two months and one year. The length of time it takes to complete your divorce depends heavily on whether your divorce is contested. If you file for an uncontested divorce in Illinois, the dissolution of your marriage will likely be completed within just a couple of months. Contested divorces that involve disputes about child custody, property distribution, child support, or other significant issues can be tied up in court for months or even over a year.
Can My Spouse Take My Retirement in an Illinois Divorce?
Retirement accounts are treated like any other assets in an Illinois divorce. As such, those that are determined to be "marital property" will be subject to equitable distribution. Your divorce lawyer can help determine what portion of your retirement is considered marital property, and help you understand your legal options when splitting up retirement assets in your divorce.
Who Gets the House in an Illinois Divorce?
No set rules apply to who gets the house in an Illinois divorce. That said, the spouse who is awarded the majority of physical custody will usually get the family home if you have children together. In most cases, the other spouse will be compensated for his or her share of the house in other ways. If minor children are not involved, other factors are used to determine who gets the house. The courts will consider who wants the house, whether buyout is an option, or whether the spouses can co-own the home. Your divorce lawyer can help you identify other legal options when determining who gets to keep your marital home.
Do I Have to Hire a Divorce Lawyer in Illinois to End My Marriage?
Illinois does not require you to hire a divorce lawyer to legally end your marriage. Representing yourself, completing a do-it-yourself divorce, or using online divorce services, is not recommended in most cases, however. Illinois divorce lawyers will be able to foresee obstacles that could jeopardize your best interests, employ strategies to help you overcome those issues, and ensure your property is divided equitably.
Meet Our Des Plaines Divorce Lawyer
Divorce lawyer Scott Rogoff has helped countless couples in Chicagoland achieve success when their marriages have ended. Since 1993, Scott has been fighting for the rights of his clients and their children to ensure their best interests are protected. As a family law attorney, Scott focuses on resolving issues relating to divorce, child custody & visitation, paternity, child support, and spousal maintenance. The Rogoff Law Group, P.C. takes pride in providing exemplary legal representation while charging affordable attorney fees.
Call The Rogoff Law Group, P.C. at (847) 768-2194 for practical advice and legal representation in Chicagoland.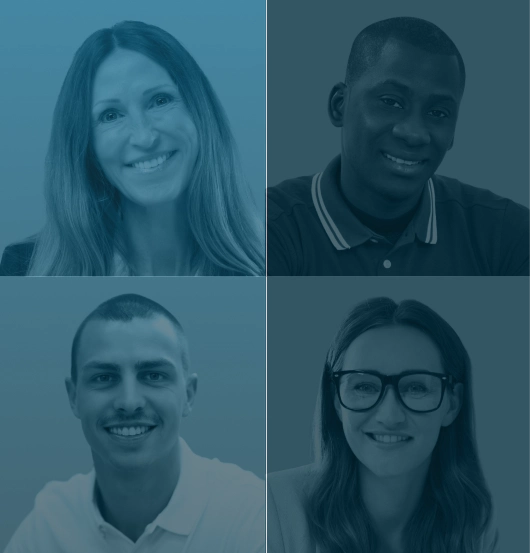 "I hired Scott Rogoff to assist me with my divorce and after we met I knew I had hired the best attorney for the job. Scott always responded quickly to my phone calls and had a lot of experience. He was reasonably priced and fair. Thanks Scott for helping me get the outcome I was hoping for!"
"Scott makes the divorce process very clear and understanding. He is a compassionate person and tries to make it as easy and fair as possible for both parties. He is upfront about his cost and was the most reasonably priced attorney I interviewed out if the five that I considered. Scott was extremely helpful to me and my situation and I would absolutely recommend him to others. Just reach out to him for a consult to see what he would have in mind for your situation. He will work with you in person, remotely over the phone or zoom, or a combination of both – whatever works best for you."
"I am so happy that I trusted Mr. Rogoff to handle my divorce case. His help with my case has changed my life and I cannot thank him enough. After our initial consultation, I was extremely impressed with how quickly he started working on my case and got things done. You can easily tell how much pride he takes in his work with how efficiently he works and communicates with his clients. He took a 5 year drawn out seperation and got my case taken care of in two months after hiring him! If you are in need of representation, you need to hire him. His experience and dedication to his clients is, in my opinion, unmatched. Seriously, do not waste time with anyone else. Mr. Rogoff made my legal experience completely painless and stress free. And again, I cannot thank him enough."
Recent Posts About Real Estate and Family Law Matters in Illinois
The right of first refusal (ROFR) in real estate is common with a renter, lessee, family member, company, or other party who has priority over other parties to buy a property. The right of first refusal clause in contracts outlines that holders have the right, but not the obligation, to get involved in buying the property.