Des Plaines Prenuptial Agreement Lawyer
Providing Honest and Practical Legal Advice to Couples Throughout Chicagoland
Prenuptial agreements help protect your rights and assets during and after marriage. At The Rogoff Law Group, P.C. our prenuptial agreement lawyers can help you draft a contract that illustrates your financial rights and obligations, and minimizes conflicts and costs down the road.
When entering into marriage, divorce may not be at the forefront of your mind. However, working with a prenuptial agreement attorney can help ensure that if things do take a turn for the worse, the fallout felt by divorce is reduced.
For help drafting a fair prenuptial agreement, call The Rogoff Law Group, P.C. at
Contact Rogoff Law Office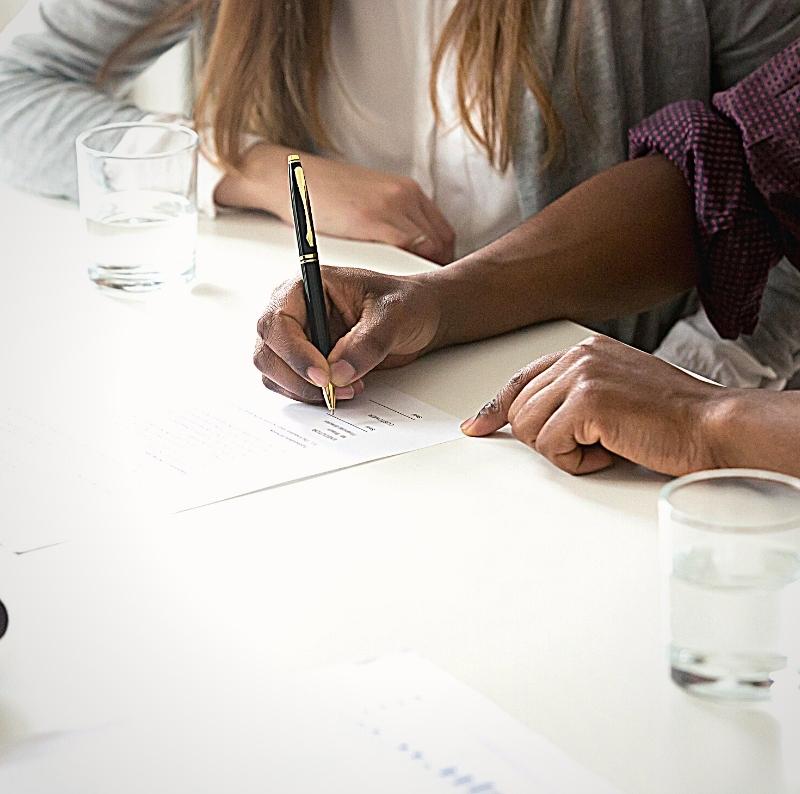 What Is a Prenuptial Agreement?
A prenuptial agreement is a document designed to clarify each party's financial rights within an impending marriage, and how those rights carry over in the event of the dissolution of the marriage. These documents help guide your divorce attorney on the division of assets and debts within a marriage or during divorce. 
Our prenuptial agreement attorneys can help you draft a prenup that outlines:
The designation between marital and non-marital property.

The division of assets and debts.

Protections for family property.

The rights of existing children to generational wealth.

How inheritance will be handled.

Whether either spouse receives spousal support.
What Should a Prenuptial Agreement Include?
A prenuptial agreement should address all assets, inheritances, debts, and other financial concerns a party is aware of or anticipates when entering into marriage. Additionally, a prenuptial agreement should allow provisions that outline each party's acquisition of assets, debts, inheritances, spousal support, or other financial concerns upon the dissolution of the marriage.
Premarital and Marital Asset Distinctions
A prenuptial agreement should dictate how assets earned or owned prior to the marriage will be handled during the marriage, as well as after its dissolution. Additionally, the agreement should outline if either party wishes to keep jointly acquired assets divided, and how. Allocations for spousal maintenance may also be determined at this time. 
Protections Against the Other Party's Debts
A well-rounded agreement outlines the postnuptial division of debts, as well as provides protections against one spouse's premarital or personal debts. 
Protections for Family Property
Family heirlooms and inheritance can be elected to be distributed to only one side of the family through a prenuptial agreement. Additionally, designations for assets that should be allocated solely to preexisting children can be made. 
What Should a Prenuptial Agreement Not Include?
Decisions on child custody or support, incentivization for divorce, information on illegal activity or assets, and personal, non-financial issues should not be included in a prenup.
Who Needs a Prenuptial Agreement?
Any person entering into a marriage should establish a legally binding prenuptial agreement. This agreement will help to protect each party's rights and assets in the event of divorce. Additionally, an established prenuptial agreement can help move divorce proceedings along by minimizing conflict and disputes, which in turn lowers the cost of divorce. 
Prenuptial agreements help to guide the courts on issues such as:
The division of assets

The protection of family heirlooms, properties, businesses, and inheritance

Protections against the spouse's pre-existing debts

Management of and rights to funds during  and after the marriage 
How Does Inheritance Affect a Prenuptial Agreement?
A prenuptial agreement can include protections for anticipated inheritance. If property, money, or other assets are expected to be inherited during a marriage, a prenup can establish this inheritance as separate from marital assets. This ensures that the inheritance remains the sole property of the beneficiary spouse. 
Prenuptial agreements can ensure the protection of familial assets, such as:
Family heirlooms

Financial inheritance

Property, such as family homes or vacation homes

Assets with sentimental value

Generational wealth

Stocks, bonds, or investments
By allowing provisions for inherited property in your prenuptial agreement, you are eliminating an area of potential conflict if divorce occurs. These provisions not only protect your rights to inherited property, but help to eliminate drawn-out, costly divorce proceedings by predetermining the distribution of these assets.
When Is a Prenuptial Agreement Invalid?
Under some circumstances, a prenuptial agreement may be deemed invalid by the courts. This may result from improper designations or inclusions in the agreement, a significant imbalance in the provisions of the agreement between spouses, or insufficient time for review. 
Circumstances that will likely foster the invalidation of your prenuptial agreement include:
The suspicion of pressure or coercion during the signing of the agreement.

The failure to provide one party with sufficient time to review the agreement.

One party did not disclose full information regarding assets or debts he or she had.

Incorrect legal procedures during the drafting or filing process.

The agreement was unconscionable.

The spouses did not have separate legal representation during the establishment of the agreement, and did not expressly waive their rights to such representation.
Our Family Law Practice Areas
Call The Rogoff Law Group, P.C. to fight for your parenting rights in Illinois today. (847) 768-2194 or
Why Hire a Prenuptial Agreement Lawyer?
A prenuptial agreement lawyer can ensure your rights are fairly upheld and represented during the drafting or execution of a prenuptial agreement. Without legal representation, you may enter into a prenup that fails to protect your rights. Additionally, a prenuptial agreement attorney can ensure your contract is legally binding and will not be invalidated by mistakes. This includes ensuring paperwork is properly filed, the filing and review processes follow the designated timelines, and no party was coerced into signing. 
For help with your prenuptial agreement in Schaumburg, Arlington Heights, Schiller Park, Des Plaines, Norridge, and Mount Prospect, Illinois, call Scott D. Rogoff at (847) 768-2194.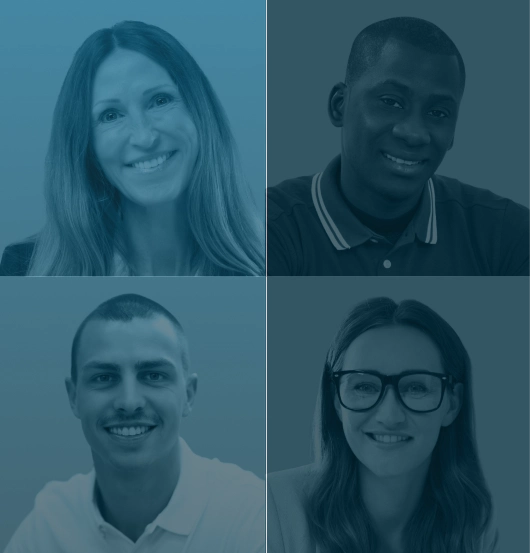 "I hired Scott Rogoff to assist me with my divorce and after we met I knew I had hired the best attorney for the job. Scott always responded quickly to my phone calls and had a lot of experience. He was reasonably priced and fair. Thanks Scott for helping me get the outcome I was hoping for!"
"Scott makes the divorce process very clear and understanding. He is a compassionate person and tries to make it as easy and fair as possible for both parties. He is upfront about his cost and was the most reasonably priced attorney I interviewed out if the five that I considered. Scott was extremely helpful to me and my situation and I would absolutely recommend him to others. Just reach out to him for a consult to see what he would have in mind for your situation. He will work with you in person, remotely over the phone or zoom, or a combination of both – whatever works best for you."
"I am so happy that I trusted Mr. Rogoff to handle my divorce case. His help with my case has changed my life and I cannot thank him enough. After our initial consultation, I was extremely impressed with how quickly he started working on my case and got things done. You can easily tell how much pride he takes in his work with how efficiently he works and communicates with his clients. He took a 5 year drawn out seperation and got my case taken care of in two months after hiring him! If you are in need of representation, you need to hire him. His experience and dedication to his clients is, in my opinion, unmatched. Seriously, do not waste time with anyone else. Mr. Rogoff made my legal experience completely painless and stress free. And again, I cannot thank him enough."
FAQs About Prenuptial Agreements in Illinois
What items are not included in a prenup?
There are limitations regarding what a couple can or should include in a prenuptial agreement. Child support or child custody issues, provisions for the division of illegal assets or property, or provisions that allow for a financial incentive to divorce should not be included in a prenup. Prenuptial agreements are meant to address financial and legal matters, so personal matters, such as where to spend the holidays or private domestic matters, should not be included.
Should I consider a Prenup?
Any person seeking to enter into a marriage should consider a prenuptial agreement. A prenuptial agreement helps to minimize conflict and cost during a divorce. The document outlines what a couple previously established as a fair distribution of assets, as well as previously agreed upon spousal support terms. In the long run, a prenuptial agreement can help a divorce move along more quickly and ensure that each party's post-divorce circumstances are equitable. 
Does a Prenuptial Agreement mean I won't get Alimony?
A prenuptial agreement does not automatically eliminate the possibility of spousal support if divorce occurs. Instead, a prenuptial agreement can help establish whether alimony should be paid, how much is owed to the dependent spouse, and what method of alimony is appropriate. A prenuptial agreement can also help with wealth and asset distribution if the couple dissolves their marriage. 
Learn More About Prenuptial Agreements in Chicago and the Surrounding Communities