Des Plaines Spousal Maintenance Lawyer
Helping Safeguard Your Financial Future
Spousal maintenance, also referred to as "alimony" in Illinois, is intended to help balance the economic scales in the wake of a divorce. Divorce can bring considerable financial hardship to one or both parties, especially when one spouse has substantially less income than the other. Spousal maintenance lawyer Scott D. Rogoff can help you and your ex-spouse reach an equitable agreement that represents your best interests and safeguards your financial future.
Filing for divorce in Illinois? Call spousal maintenance lawyer Scott D. Rogoff for help securing a fair alimony arrangement.
Contact Rogoff Law Office
Should You Hire a Spousal Maintenance Lawyer?
Hiring a spousal maintenance attorney will help you ensure a fair arrangement is met in your divorce. Your attorney can help you catalog your assets and liabilities, gather important financial documents to accurately represent your circumstances, prevent unfair debt or asset distribution, assist with negotiations to secure the optimum resolution, and represent you in court when an out-of-court solution is unachievable. 
You need a Chicago spousal support lawyer with The Rogoff Law Group, P.C. when:
You're divorcing, and there is a large discrepancy between each party's earnings.

You or your ex-spouse has a low earning capacity, or may require education or training to reenter the workforce.

You're divorcing, and you want to ensure that a fair maintenance arrangement is met.
Who Pays Spousal Maintenance in Illinois?
In Illinois, the courts will sometimes order a divorcing party to pay spousal maintenance when a large earnings discrepancy is present. If divorce will place substantial financial burden on one spouse, he or she may receive temporary, fixed-term, rehabilitative, or permanent spousal maintenance from the higher earning spouse. Additionally, if one party sacrificed his or her own career or education to raise children or for the relationship, he or she may be entitled to spousal maintenance.
There are several types of spousal maintenance that Illinois courts may order in a divorce:
Temporary Spousal Support
Temporary spousal support is ordered before the divorce is finalized with the courts. This helps to keep the financial scales for each party balanced during divorce proceedings. If one spouse will face financial hardship through separation, he or she will be provided with temporary spousal support payments. Once the courts have reviewed each party's circumstances and finalized the divorce, a different type of spousal maintenance will replace temporary support.
Permanent Spousal Support
The duration of permanent spousal support payments is indefinite. Typically, permanent support is only ordered in cases where one spouse will likely never secure regular employment. The amount of these payments is not fixed, however, and can fluctuate with life changes and modification requests. Permanent spousal support can be ceased in two instances: the death of one party, or the remarriage of the recipient. 
Lump-sum spousal support is generally only settled upon when proposed by the divorcing parties. The courts do not typically order lump-sum spousal support in lieu of regular maintenance payments. Through lump-sum support, one spouse will provide the disadvantaged party with a single check for an agreed-upon amount, terminating any future financial obligation.
Fixed-Term & Rehabilitative Spousal Support
Fixed-term support is ordered to financially assist one party while he or she undergoes job training or attends school to pursue a career. This form of maintenance is to facilitate the reintegration of the disadvantaged spouse into the workforce. Fixed-term support is awarded in cases where one spouse gave up his or her career to raise children, relied entirely on the support of the other spouse, or has a low earning potential. In some cases, fixed-term support may be regularly reviewed. In other cases, support may be considered "rehabilitative," and terminates when the lower-earning spouse achieves financial independence.
How Is Alimony Determined in Illinois?
In Illinois, alimony is calculated using a formula created by the Illinois Marriage and Dissolution of Marriage Act. Presently, the term "alimony" is no longer used within the Illinois court system. Instead, the courts allocate "spousal support" or "spousal maintenance" similarl to child support. This formula establishes the amount of spousal support to be paid each month, as well as the duration of spousal support payments. 
Amount of spousal support –

The amount of spousal support one party will owe the other is based on income. The courts use the following formula to determine a spousal maintenance settlement amount:

(33% of the payer's income)-(25% of the recipient's income) = yearly spousal maintenance.
Duration of spousal support –

 The length of time a payer will provide spousal support to a recipient is based on the duration of the marriage. 
Which Type of Spousal Support Will I Have to Pay?
The type of spousal support that will be awarded in your divorce proceedings is left to the judge's discretion. Generally, the judge will award short or long-term spousal support based directly on the financial circumstances of each party following divorce. 
Factors that determine the type of spousal maintenance a judge will order include:
Each party's financial circumstances prior to and after divorce.

Each party's earning capacity.

Whether one spouse will require education or specialized training to reenter the workforce.

Whether one party will face hardship during or after the divorce proceedings.

The couple's standard of living during the marriage.
If one party will face financial hardship during the divorce proceedings, temporary alimony may be ordered. If one party will require job training or education to re-enter the workforce, rehabilitative maintenance may be ordered.  A judge will usually order permanent spousal maintenance if he or she determines that the lower earning spouse is unlikely to successfully re-enter the workforce and achieve financial independence.
How Long Will I Have to Pay Spousal Maintenance After Divorce?
How long spousal maintenance payments will be required depends on the type of support ordered. Temporary spousal support terminates once your divorce is finalized. Rehabilitative support terminates when the recipient becomes financially independent or successfully reintegrates into the workforce. 
There are guidelines in place that determine the duration of fixed-term spousal maintenance in Illinois. Generally, these guidelines are based on the duration of the marriage being dissolved. The duration of spousal support payments will be based on a percentage of the length of the marriage.
The amount of time fixed-term spousal maintenance will be paid is determined using the following formula:
Marriages lasting less than 5 years = 20% of the marriage's length.

Marriages that lasted 5-8 years = 24%-32% of the marriage's length.

Marriages that lasted 9-12 years = 40%-48% of the marriage's length.

Marriages that lasted 13-16 years = 56%-68% of the marriage's length.

Marriages that lasted 17-20 years = 72%-80% of the marriage's length.

Marriages lasting more than 20 years = 100% of the marriage's length, or indefinitely.
Our Family Law Practice Areas
Call The Rogoff Law Group, P.C. to fight for your parenting rights in Illinois today. (847) 768-2194 or
Modification of Spousal Maintenance in Illinois
Spousal maintenance can be modified when either party's financial circumstances change significantly. This change can come in the form of an employment change, remarriage, asset acquisition, an increase in cost of living, or the death of one party. When these circumstances arise, you can file a motion to modify or terminate your spousal maintenance order. 
This motion is filed with the same courts that instated the present order. Within the motion, you will need to specify the grounds by which you are requesting modification. Once the court clerk receives your request for modification, he or she will schedule a hearing date. Then, with the guidance of your divorce lawyer, you can present your case to a judge and potentially modify your present alimony arrangement.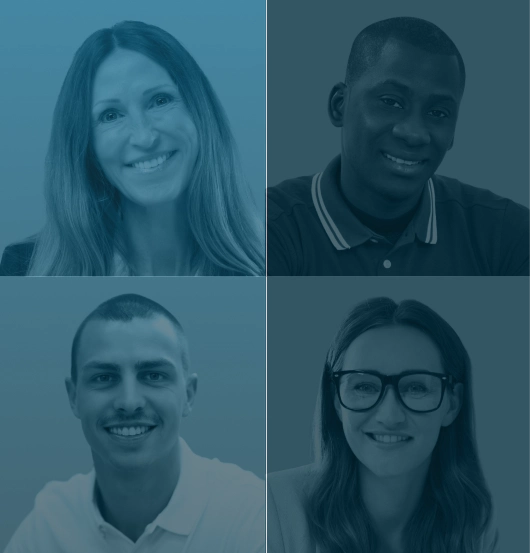 "I hired Scott Rogoff to assist me with my divorce and after we met I knew I had hired the best attorney for the job. Scott always responded quickly to my phone calls and had a lot of experience. He was reasonably priced and fair. Thanks Scott for helping me get the outcome I was hoping for!"
"Scott makes the divorce process very clear and understanding. He is a compassionate person and tries to make it as easy and fair as possible for both parties. He is upfront about his cost and was the most reasonably priced attorney I interviewed out if the five that I considered. Scott was extremely helpful to me and my situation and I would absolutely recommend him to others. Just reach out to him for a consult to see what he would have in mind for your situation. He will work with you in person, remotely over the phone or zoom, or a combination of both – whatever works best for you."
"I am so happy that I trusted Mr. Rogoff to handle my divorce case. His help with my case has changed my life and I cannot thank him enough. After our initial consultation, I was extremely impressed with how quickly he started working on my case and got things done. You can easily tell how much pride he takes in his work with how efficiently he works and communicates with his clients. He took a 5 year drawn out seperation and got my case taken care of in two months after hiring him! If you are in need of representation, you need to hire him. His experience and dedication to his clients is, in my opinion, unmatched. Seriously, do not waste time with anyone else. Mr. Rogoff made my legal experience completely painless and stress free. And again, I cannot thank him enough."
FAQs About Spousal Maintenance in Illinois
What is spousal maintenance?
When partners separate, one divorcing spouse may find themselves at an economic disadvantage compared to the other. In these circumstances, spousal maintenance is financial support awarded to the disadvantaged spouse to lessen the impact felt after divorce.
How is alimony enforced in Illinois?
If an ex-spouse fails to pay alimony, the other spouse can file a contempt of court action. Marital settlements are court-ordered agreements. Therefore, a failure to pay court-ordered spousal maintenance puts a debtor in violation of the courts. If a spouse still refuses to pay alimony, he or she may be held accountable through fines or jail time. 
Do I have to support my wife after divorce?
Whether spousal support will be ordered by the courts depends on the financial circumstances of each spouse. If there is a large salary discrepancy, or if one spouse gave up his or her career for child-rearing, spousal support may be necessary to balance the scales. How much support is owed, and for how long, can vary depending on the income and assets of each party.
Learn More About Spousal Maintenance in Chicago